Pamela Riddle Bird, Ph.D.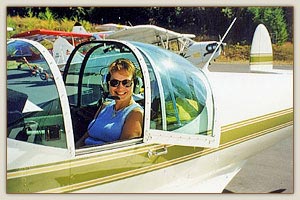 Founder and CEO
Innovative Product Technologies, Inc.
Co – Founder
Bird Aviation Museum
& Invention Center

Dr. Bird is a "key player" in the technology-transfer process. She is a liaison between inventor organizations, venture capital organizations, entrepreneurial networks and research park facilities. In fact, Dr. Bird was interviewed and has served as a consultant to ABC television network 20/20 as a national new product development and commercialization expert. She works diligently with her clients (inventors) to bring new products to the end consumer with "hands on" experience by working with national buyers in retailing, pricing, promoting, packaging, and distributing products. She also works with manufacturers regarding production of new products and with investors to capitalize new business ventures.

Dr. Bird is the author of over 70 publications and has been quoted and featured in numerous newspapers throughout the country including the New York Times, Wall Street Journal, Barron's - The Dow Jones Business and Financial Weekly, Forbes Magazine and the Miami Herald. She has appeared as a guest on numerous television shows including the GOLDEN LIFESTYLES TV Show. Dr. Bird was a "Product Evaluator" for ABC television's new series titled, "American Inventor."

Dr. Bird is the author of Inventing for Dummies® published by Wiley Publishing Company, owner of the Dummies® series.

At the request of the U.S. Consulate, Dr. Bird served as the "keynote" via satellite conference with China officials regarding new product commercialization and evaluation in the United States.

Dr. Bird is the Founder of the Inventors Educational Foundation. This is a non-profit public charity to assist in the educational, as well as commercialization needs of innovators and entrepreneurs with new ideas, products and technologies from all ages and walks of life. She co-branded the first credit card in the nation with MBNA (one of the largest credit card companies in the world) to start the first credit card for innovators, patent attorneys and patent agents. All proceeds Dr. Bird receives from this card are donated to the Inventors Educational Foundation. Dr. Bird has two children, J. Rachel Riddle Schwam and R. Brandon Riddle.

Dr. Pamela Bird is a licensed building contractor in both commercial and residential construction. She is also a licensed pilot with interests in aviation, horseback riding, snow skiing, gardening and boating.


Dr. Pamela Bird and her husband, Dr. Forrest Bird are the Founders of the Bird Aviation Museum and Invention Center. This is the world's only aeromedical museum featuring more than unique 20 aircraft, rare vintage cars and a unique display of inventions from some of the greatest inventors in history that have impacted the world forever. The museum also includes over 100 medical inventions invented by Dr. Forrest Bird including the medical respirator, inventions from the pioneering of medi-evac, anti-g suit pressure regulator and the Baby Bird® (First mass produced worldwide respirator for babies lowering the mortality rate for premature babies from 70% to 10%).
The museum's motto is, "One person can change the world and it can be you!"
The Bird's hope is to get more young people interested in math, science, innovation and aviation.