Forrest M Bird, M.D., PhD., ScD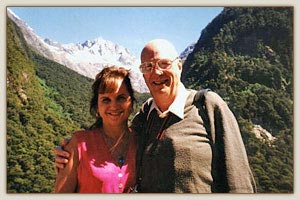 Born June 9 1921
Fluid Control Device; Respirator; Pediatric Ventilator
Respirator / Ventilator
Patent Number(s) 3,068,856; 3,191,596; 3,842,828
Inducted 1995
On television every week in the 1960s, Dr. Kildare committed himself to making his patients better. But try as he might, some would still not respond to his treatment. At those times his hospital's slogan was, when all else fails, 'get the Bird.' 'The Bird' was a little green box which became familiar to hospital patients throughout the world after it was introduced in 1958.
Invention Impact
It was the first highly reliable, low-cost, mass-produced medical respirator in the world, and it was invented by Forrest Bird. The 'Babybird' respirator, introduced in 1970, quickly reduced infant mortality for those with respiratory problems from 70 percent to less than 10 percent worldwide.
Inventor Bio
Bird was born in Stoughton , Massachusetts . His father, a World War I pilot, encouraged him to solo in an airplane by age 14, and by 16 Forrest had been tutored toward earning major flight authorizations.
During World War II, as an officer with the
Army
Air Corps, Bird became a technical air training officer, which allowed him to learn to fly almost every airplane then available. At that time supercharged airplanes were beginning to exceed the altitudes at which pilots could breath unaided. This provided Bird his first chance at developing technology for aiding breathing. After an Air Corps physician presented him textbooks on mammalian pathophysiology he became a lifelong student of the subject. By 1955, after having attended numerous medical schools and completed diverse residencies, Bird developed the prototype Bird Universal Medical Respirator for acute or chronic cardiopulmonary care. He tested the device by traveling in his own airplanes to medical schools and asking doctors for their most ill patients. In each case, known therapies had failed and the patient was expected to die of cardiopulmonary failure. Although many times the Bird succeeded, some patients died. These cases only pointed the way for further improvements in the device.